Spiral Meth is an Athens' based alternative metal act known for the extraordinary way they cut straight through to the core of the listeners' emotions. For fans of Black Sabbath, Soundgarden, Tool, Gojira, Deftones… they are a bottomless barrel of musical ear candy.
A decade ago, Spiral Meth guitarist songwriter and founding member, Stavros Papadakis, was soon joined by bass player Tassos Kakoyiannis and lead singer Kostas Exarchos.
After years of experimentation, rehearsing, composing, gigging and endless drummer issues at hand, one November afternoon two years ago a new drummer named Periklis Roussis walked in. An impromptu jam followed. And it was breathtaking.
A couple of hours later he joined the band and the puzzle was complete. Those struggling years of seeking for the missing element were long gone.
A new era of musical partnership arose. They commence practicing, arranging, performing and finally recording their debut full length album titled ''Blues For The Superhuman".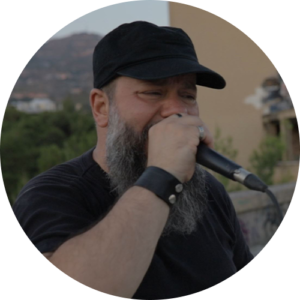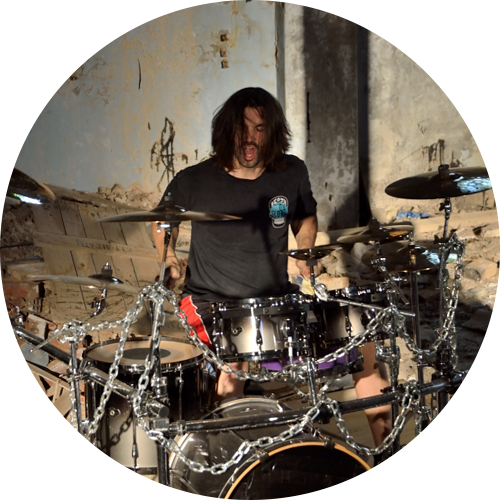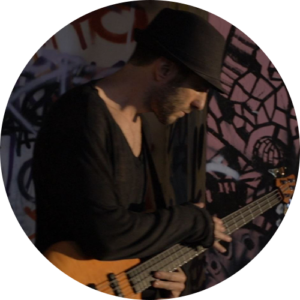 In order to dive into the music of Spiral Meth one needs to refer to the members quote
"We compose and we perform music what we hardly listen to nowadays…We really miss the actual sense of riffing…A bending note that intrigues, small nuances that matter, the musical, memorable melodies. We are fed up with the one note riff motives, the growling verses' vocals/melodic choruslines pattern".
Spiral Meth is about juxtaposing pentatonic riffage with exotic scales. They excel at complex rhythmic patterns and frenetic bass drum galloping. Spiral Meth is about strange, unconventional bass acrobatics while high testosterone vocals climax from hypnotic, mesmerizing melodies to extreme aggressive growls.​ They manage to create their own forms by soaking each member's ingredient in a unique palette of groove, emotion and cinematic settings. It's a war between light and dark. The band's captivating, high-energy performances transport audiences back and forth in time, as Spiral Meth blends musicianship, creativity and tradition. It's an ever-evolving beast connecting the monumental riffing era of the seventies with the sound of millennia while a flavor of extreme metal peppers in.

So what is ultimately Meth's juice?

It is a great combination of headbanging fun and a love for the unusual. A clever, sophisticated and eclectic metal act that all ages of metal fans can enjoy. Nowadays they find themselves organizing promotional assets, their album release party and forthcoming gigs.